Safe Cleaning Products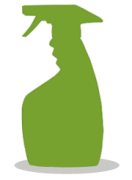 The Issue:
Certain chemicals in cleaning products have been linked to fertility problems, birth defects, increased risk of breast cancer, asthma and respiratory disorders, and hormone disruption. What's more, there is no federal law requiring cleaning product companies to list all the ingredients in their products on the label.  Which means companies can keep toxic chemicals a secret from you.
The bottom line: Products you clean your home with shouldn't contain toxic ingredients in the first place. Learn more.
---
Safe Nail & Hair Salons
The Issue:
Salon workers — a population dominated by women — are exposed to various chemicals of concern everyday in their workplaces associated with asthma, dermatitis, neurological symptoms, cancer & more.
These chemicals can be dangerous, not only for you, but especially for women who work in salons everyday. In addition, because of weak laws, cosmetic manufacturers do not have to prove the safety of the ingredients they use. Furthermore, salon product ingredients are not required to be labeled, so when it comes to chemical exposure, salon workers and consumers are at risk.
The bottom line: It's time to make sure the chemicals used in hair and nail salon products are safe for everyone. Learn more.
---
Period and Personal Care Products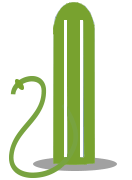 The Issue:
Unfortunately, our research shows that many of today's 'feminine care' products contain a host of chemicals that may cause cancer, disrupt hormones, or cause unnecessary allergic reactions. Tampons are used by up to 70 percent of menstruating women in the U.S. Other products such as douches, sprays, washes, and wipes, are used by 20-50% of women, with use rates considerably higher among African-American, Latina and low-income women. The Food and Drug Administration does not require companies to test for all harmful chemicals, nor do they require companies to disclose the presence of all chemicals used in these products.
Given the widespread use of these products, the particularly sensitive exposure route for women, and the lack of regulatory oversight, Women's Voices for the Earth is working to eliminate toxic chemicals from the $3 billion U.S. period and vaginal care products market.
The bottom line: Toxic chemicals don't belong in menstrual care products. Period. Learn more.
---
Fragrance Ingredients & Disclosure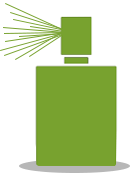 The Issue:
Thousands of synthetic chemicals are used to create modern day fragrances for our products, and some of these chemicals have been linked to health impacts ranging from eye and skin irritation to hormone imbalance and increased risk of breast cancer. Furthermore, these ingredients are kept secret—the vast majority of manufacturers currently are not disclosing fragrance ingredients on websites or on the product label.
The bottom line: Toxic chemicals should not be in fragrance and fragrance ingredients should be disclosed so consumers can choose to avoid chemicals of concern and protect their health. Learn more.