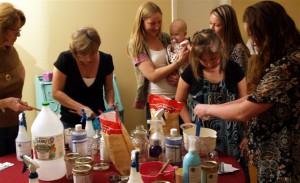 A Green Cleaning Party is a fun get together with friends to make non-toxic cleaners from safe ingredients like vinegar, baking soda and essential oils.
Thousands of women all over the country have hosted Green Cleaning Parties – join them today!
A few of our favorite non-toxic, DIY recipes using simple ingredients like vinegar and baking soda.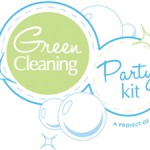 Fun and informative house party where you and your friends make non-toxic homemade cleaners

The who, what, where, when and why of hosting a Green Cleaning Party!