Mission
Women's Voices for the Earth amplifies women's voices to eliminate the toxic chemicals that harm our health and communities.
Vision
WVE envisions a world where women lead to create a healthy environment without toxic chemicals in our workplaces, homes, and communities.
Core Values
Justice  • Fairness  • Equity  • Alliance-Building • Engagement
Why a Women's Organization?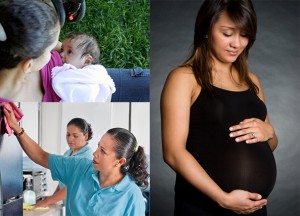 Women's Voices for the Earth (WVE) defines the environment as the places people live, work and play. It is estimated that between 80,000 and 85,000 chemicals are in use in the environment in the United States, yet only about 200 of these chemicals have been tested for safety. Of those chemicals that have been tested, most have been evaluated only for their acute impacts to adult males in industrial settings. The chemical exposure routes and health impacts on women – especially girls, women of color and women of reproductive age – are different and have historically been largely overlooked. Learn more.